Institut Servantes. Showroom Cika Ljubina, 19. 11000 Beograd (Serbia)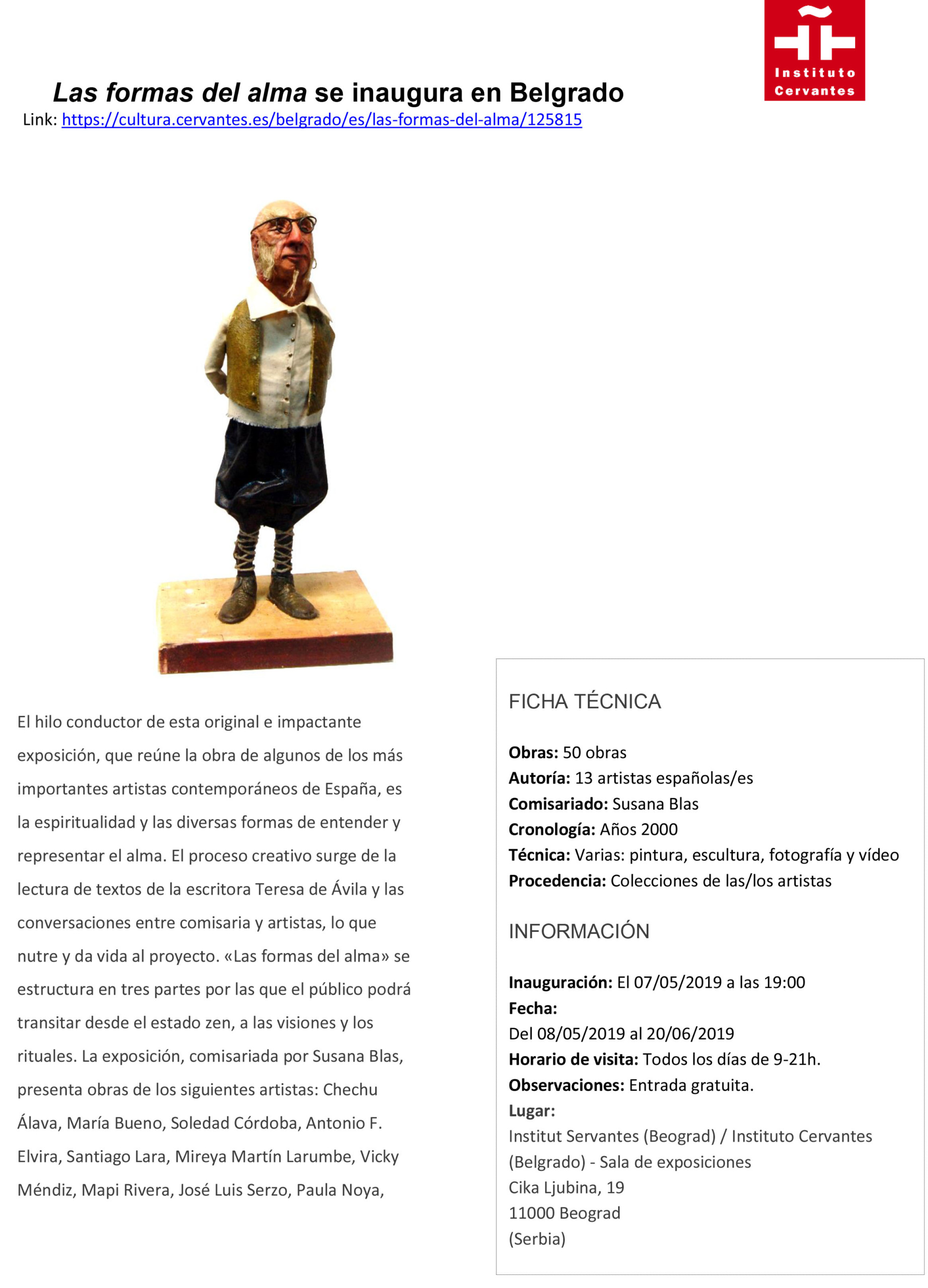 The thread of this original and impressive exhibition, which brings together the work of some of the most important contemporary artists in Spain, is spirituality and the various ways of understanding and representing the soul. The creative process arises from the reading of texts by the writer Teresa de Ávila and the conversations between the curator and the artists, which nourishes and gives life to the project.
"The forms of the soul" is structured in three parts through which the public can move from the Zen state to visions and rituals.
The exhibition, curated by Susana Blas, presents works by the following artists: Chechu Álava, María Bueno, Soledad Córdoba, Antonio F. Elvira, Santiago Lara, Mireya Martín Larumbe, Vicky Méndiz, Mapi Rivera, José Luis Serzo, Paula Noya,