Carris Museum. Rua 1º de Maio, n.º 101- Lisboa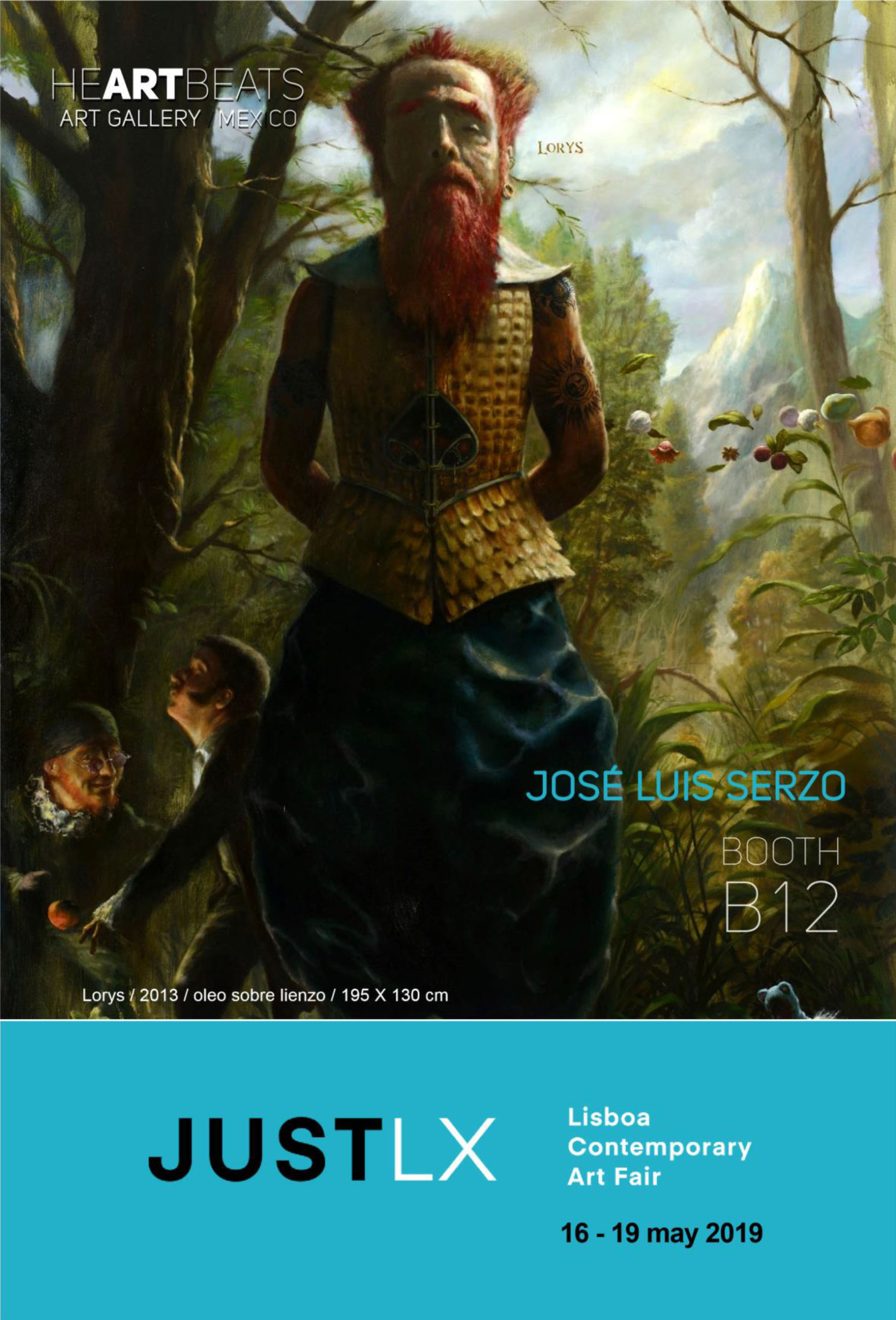 HEArTBEATS Latin American Art lands on JUSTLX
The gallery based in Mexico City will present for the second consecutive year in Portugal a selection of works by Latin American artists Abraham Jimenez, Paulina Jaimes, Escoto + Carrara, Anahi H. Galaviz, Horacio Quiroz, Mateo Pizarro, Taller Daroal and Guillermo Garcia Cruz, with a very plastic, visual and colorful proposal that brings together different approaches to art from figurative and abstract narratives.
In this edition, there will be a special collaboration with the multidisciplinary artist José Luis Serzo, considered one of the most renowned creators of the current Spanish figuration. Serzo will present a cabinet with a selection of pieces in which he unfolds his narrative capacity, his singular figuration and imaginative flow. HEArTBEATSis born in Mexico City in 2017 with a clear commitment to promote and internationalize emerging visual artists from Mexico and Latin America. Its artistic proposal supports solid art, in defense of living painting that is sometimes questioned from conceptual postulates.
Since its foundation, HEArTBEATS has been committed to participating in international fairs in the belief that the new gallery model requires thinking globally. Thus, in 2018 they participated in the first edition of JustLX in Lisbon and this year, they made their presentation in Spain at the 10th edition of
JUSTMAD.
JUSTLX is established as an unavoidable date with the emerging art of quality in Portugal. In this second edition, it is committed to the clear internationalization of the fair with more than 50 exhibitors from different countries such as China, Colombia, Spain, France, Peru, Mexico, Portugal or Sweden.
Museu da Carris. Rua 1º de Maio, n.º 101- Lisboa
OPENING HOURS
Thursday, May 16, 3pm – 10pm
Friday, 17 May, 13 h. – – 22 h.
Saturday, 18 May, 12 h. – – 22 h.
Sunday, 19th May, 12h. – – 18