INAUGURATION

Friday, March 19 at 6pm
José Luis Serzo (Albacete, 1977) presents his second solo exhibition at the Artizar Gallery after Scenes and Events inside and outside a Teatrorum, in June 2016. On this occasion, and under the title
Morphology of the encounter,
Serzo exhibits one of his most recent series, with half a dozen totally unreleased works.
Morphology of the Encounter tells the story of Michael Burton Junior, a senior finance executive inspired by the Wall Street films of the 1980s, who is forced to embark on an initiative in the search, perhaps, for the meaning of his life.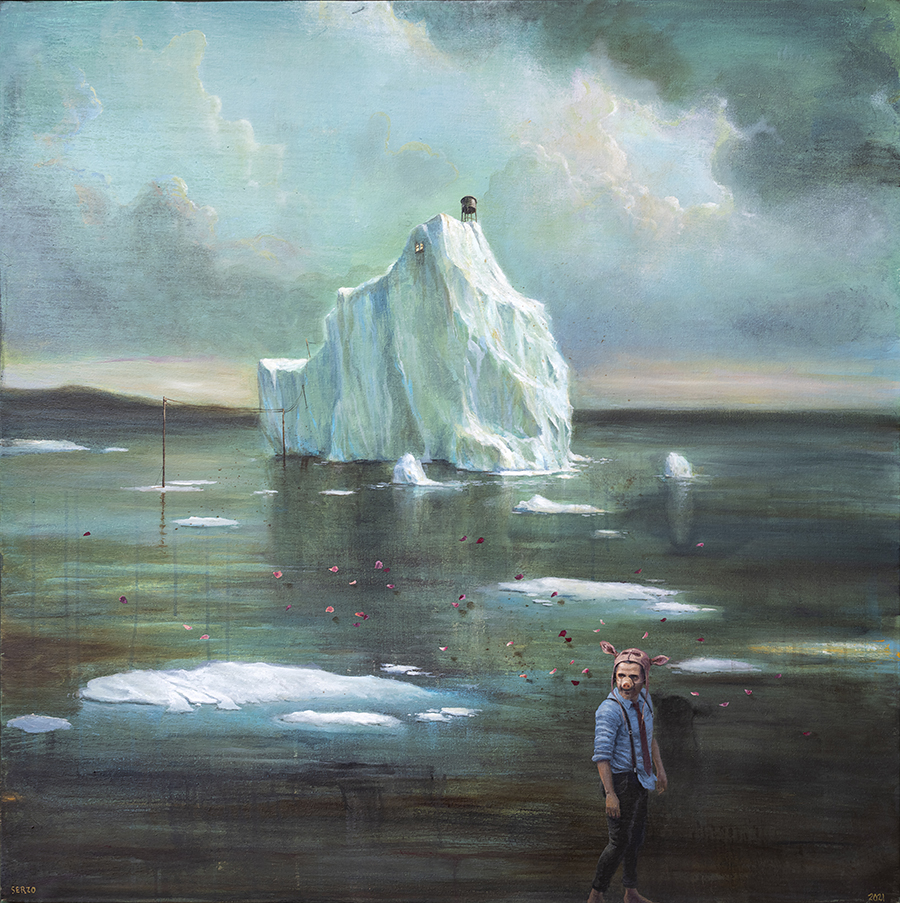 His companion and confidant, James Schoendorff, will accompany him on this cathartic adventure, crossing a mental north pole laden with icebergs that may be no other than his spiritual freeze and the coldness of his reasoning.

Morphology of the meeting will
be inaugurated in
Artizar Gallery
on March 19th at 6.m., and can be visited until May 1st at regular times (Monday to Friday from 10'30 to 13'30h. and from 17 to 20'30h; Saturdays from 11 to 14 h). Given the sanitary circumstances in which we find ourselves, the capacity to the gallery will be monitored and the use of mask is mandatory as long as it stays in it.