FEBRUARY 19 TO APRIL 5, 2021
ARCHICTRIC by José Luís Serzo lands in Santiago de Compostela in a joint exhibition in the GALLERIES TRINTA and METRO.
In an unprecedented collaboration, the TRINTA and METRO galleries of Santiago de Compostela come together to present ARCHITRIC. HISTORY OF A CONNUO RENACER, last series by the Manchego artist José Luis Serzo. ARCHITRIC, work produced and exhibited at the CAB de Burgos last year 2020, it brings with it the author's first self-titled short film, awarded at international festivals such as the Award for Best Creative Vision at the International Thai Film Festival 2020 / Special Award in Thailand, the Award for Best Photography at the Moscow MosFilmFestival 2020 or the Best Actress Award (Ana Serzo) at the New York True Film Festival 2020, among others. In addition, finalist at ARFF Amsterdam 2020, and three nominations at the Montreal International Wreath Awards Film Festival 2020 for Best Music, Best Editing and Best Cinematography. This double exhibition brings together an important part of all that material that Serzo has had to produce for the fifteen minutes that the film lasts. Storyboards, preparatory drawings, some gallinaceae sculpture, some painting, among which are The Great Empty Landscape or The Morning Pedaling of Archimetrics on Manchega Lands, some table of Russian constructivist resonances, The delirium or dream of Archimetric, alluding to the gallinanaceous pedaling, the Dadaist Courtship, on methacrylate, which includes the rooster Tzara and the hen Emmy Hennings, the portrait of the mother of Archimetric… , will turn the halls of both galleries into places to travel through the rich Sertian universe.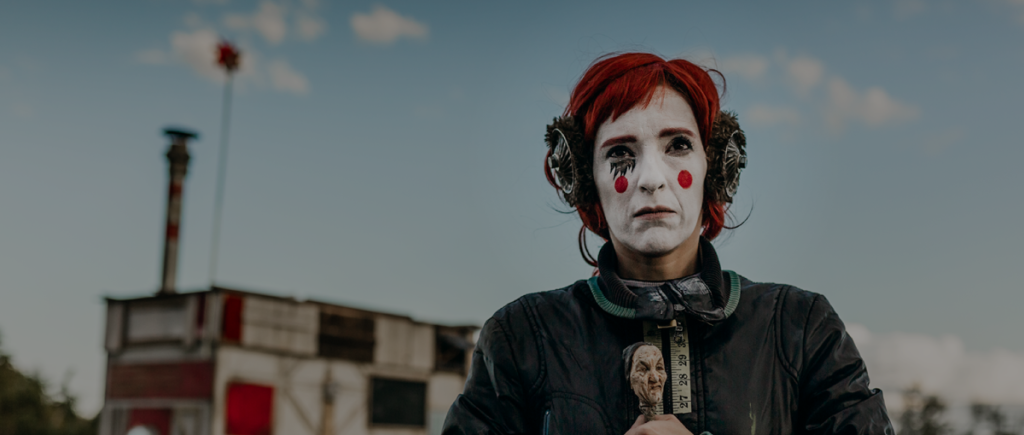 FEBRUARY 19 TO APRIL 5, 2021
TRINTA GALLERY
Rúa da Virxe da Cerca, 24, 15703 Santiago de Compostela, A Coruña
981 58 46 23 | trinta@trinta.net | www.trinta.net
Hours: L to V from 12.30 to 14.30 and from 17.30 to 20.30 h.
METRO GALLERY
Rúa Xeneral Pardiñas, 12-16, L14. 15701 Santiago de Compostela
649 610 287 | info@galeriametro.com | www.galeriametro.com
Hours: L to V from 12 to 14 and from 17 to 20.30 h.