NEW EXHIBITION BY JOSÉ LUIS SERZO
Opening Thursday, March 24 at 7 p.m.
Álvaro Alcázar Gallery. Calle Ferrer del Río 5, Madrid.
The Álvaro Alcázar gallery presents, from next Thursday, March 24, the exhibition
individual artist José Luis Serzo, who is, in the words of historian Juan Manuel Bonet,
"one of the most powerful voices of the current figuration". The exhibition, which includes works in
painting, sculpture and installations, can be visited until mid-May.
José Luis Serzo (Albacete 1977) returns, with a new series that promises to become one of the most subversive and disturbing of his career.
"One of the most powerful voices of current figuration" (in the words of historian Juan Manuel Bonet), Serzo lands again in Madrid, hand in hand with the Álvaro Alcázar gallery.
Courbet's temptations could be the life we dare not live: the people we want to merge with or the places we want to travel despite the terror of throwing ourselves into the void. José Luís Serzo (Albacete, 1977) uses the painter Gustav Courbet as an excuse to take us to a stage where pleasure, eroticism and guilt dance; a pictorial and sculptural reverie that teaches us the world without fuss or filters. From the dreams and fears of Courbet imagined by Serzo we witness a study of erotica linked to fantasy, banished long ago from the sex we practice in this society of omniscreen.
Serzo studies in this exhibition sexuality lived as a game and approaches the female anatomy with an authority that almost frightens; bodies that are landscapes, postures that are the stellar motion of the universe. It fills them with pulsating iconographies, death masks, flowers, eroticized garlic and a sea of crimson curtains that crave skirts towards the madness of feeling, losing precisely the senses with it. And so, he tells us that to live intensely is also to approach death.
Lidón Sancho Ribés. Art critic and writer.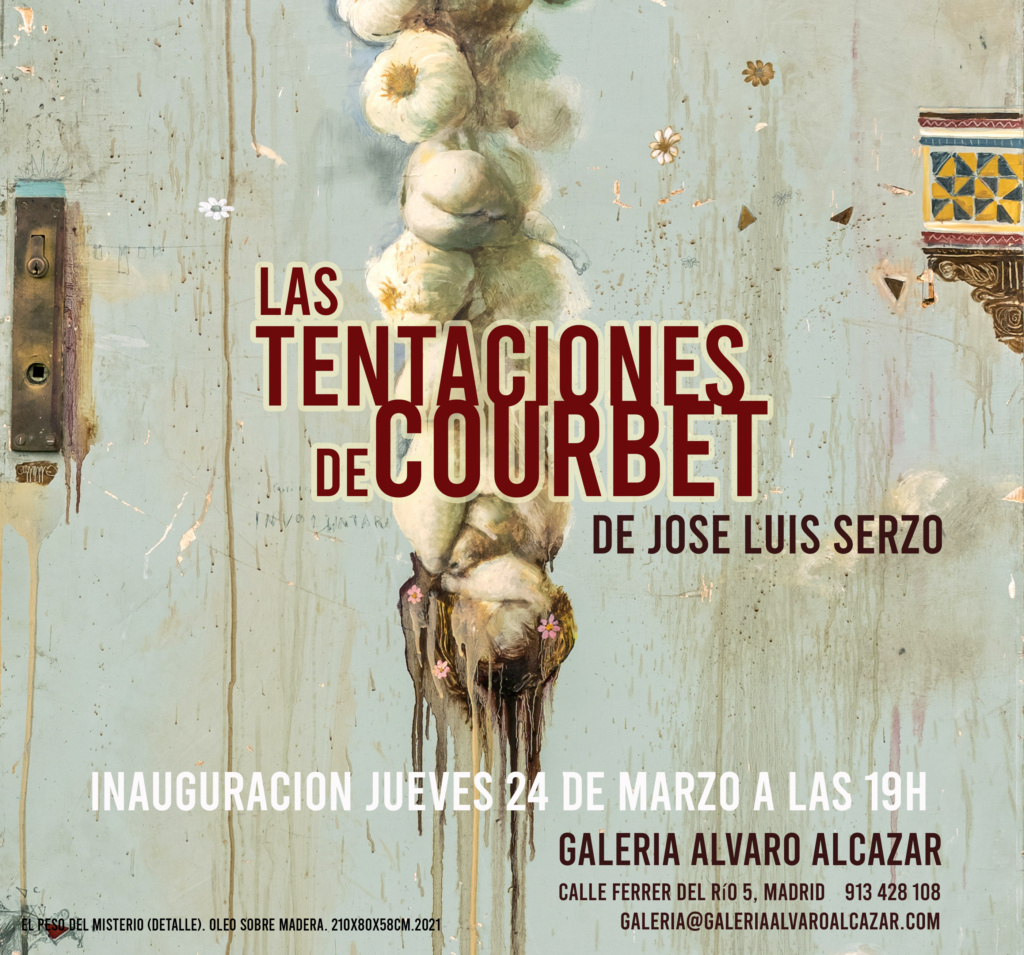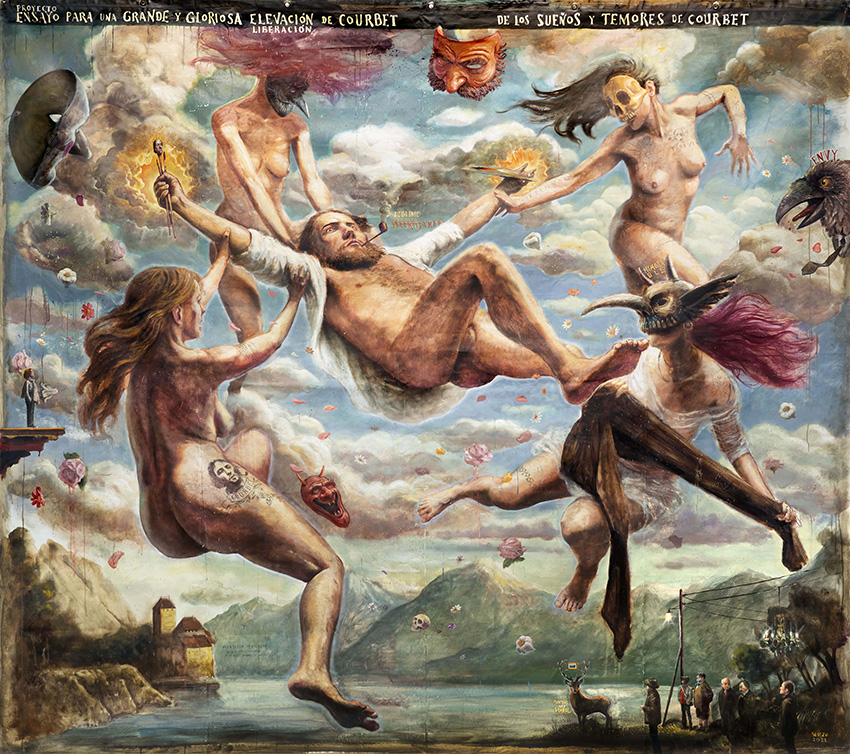 Project-essay for a great and glorious liberation of Courbet. 2021. Oil on canvas. 265 X 300 cm.